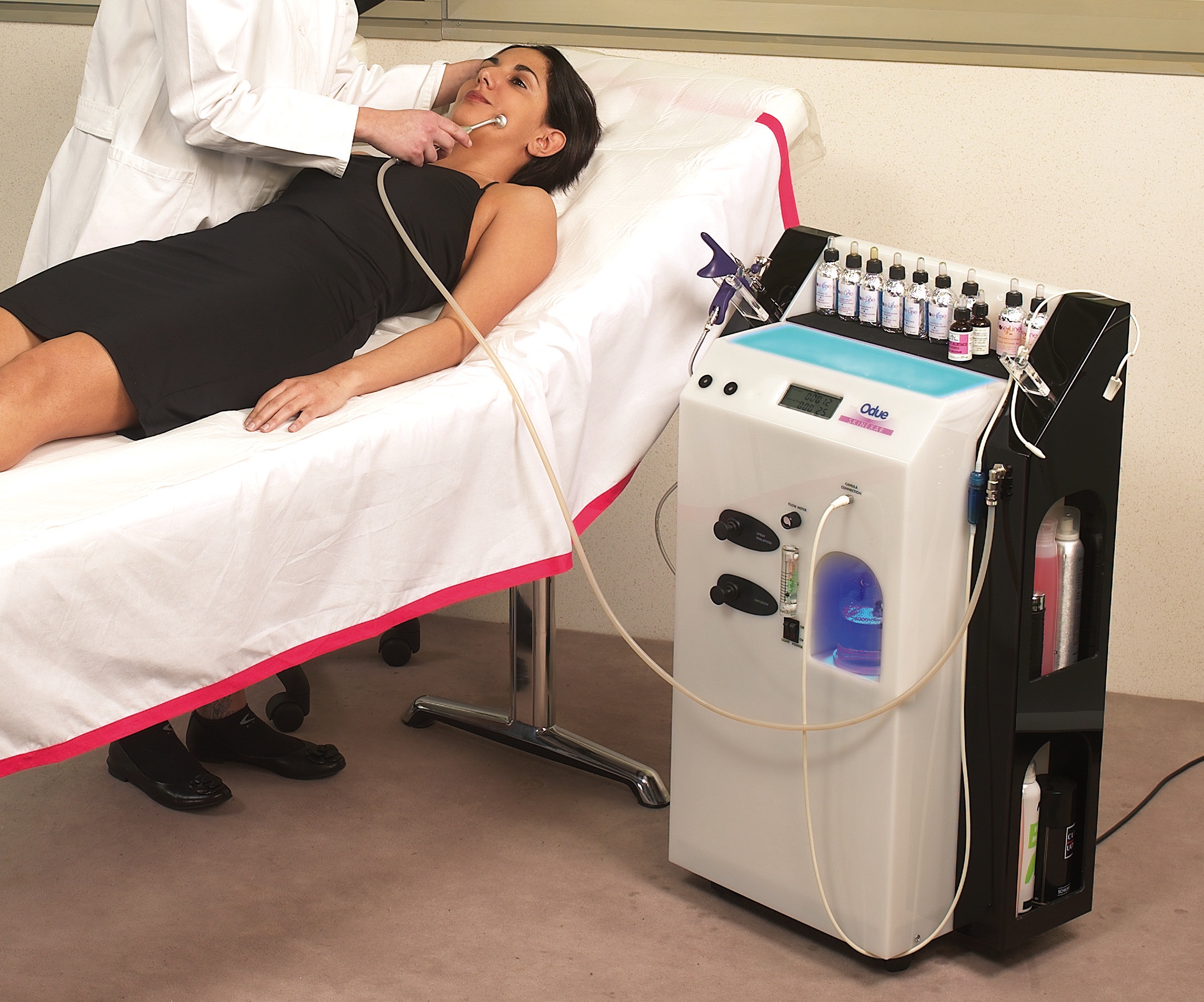 Odue Skin Exar - Hyberbaric and Normobaric Oxygen Beauty equipment

Normobaric oxygen for skincare or hyperbaric oxygen facials and body treatment? It's hard to find out which is the right choice for your clients because both the methods have their advantages.
With Odue Skin Exar you can solve the issue. This oxygen system offers, in fact,
Hyperbaric oxygen infusion (for face and body)
Normobaric oxygen jet (for face and body)
Aroma-enriched oxygen inhalation.
Odue Skin Exar offers three oxygen-based functions: oxyaroma, normo oxy spray, hyper oxy infusion. Each of them is used together with natural cosmetics, whose main ingredients come from fresh herbal extracts.


NORMO OXY SPRAY: normobaric oxygen nebulization on the skin, drawing oxygen together with products based on wheat grass and other fresh herbal extracts. A gentle professional treatment to help you start coping with redness, acne, wrinkles and other skin blemishes.
HYPER OXY INFUSION: hyperbaric oxygen infusions to drive into the skin oxygen and rich natural gels containing aloe, wheat grass, elder and other studied herbal extracts. To help you take care of your skin professionally.
OXYAROMA: aroma-enriched oxygen inhalations, based on natural aroma blends. You can enjoy breathing aroma enriched oxygen before or after the facials or body treatment.