YES NATURE CAMELLIA PETALS CREAM - a Natural Face Cream that makes simplicity precious for a beauty in blossom.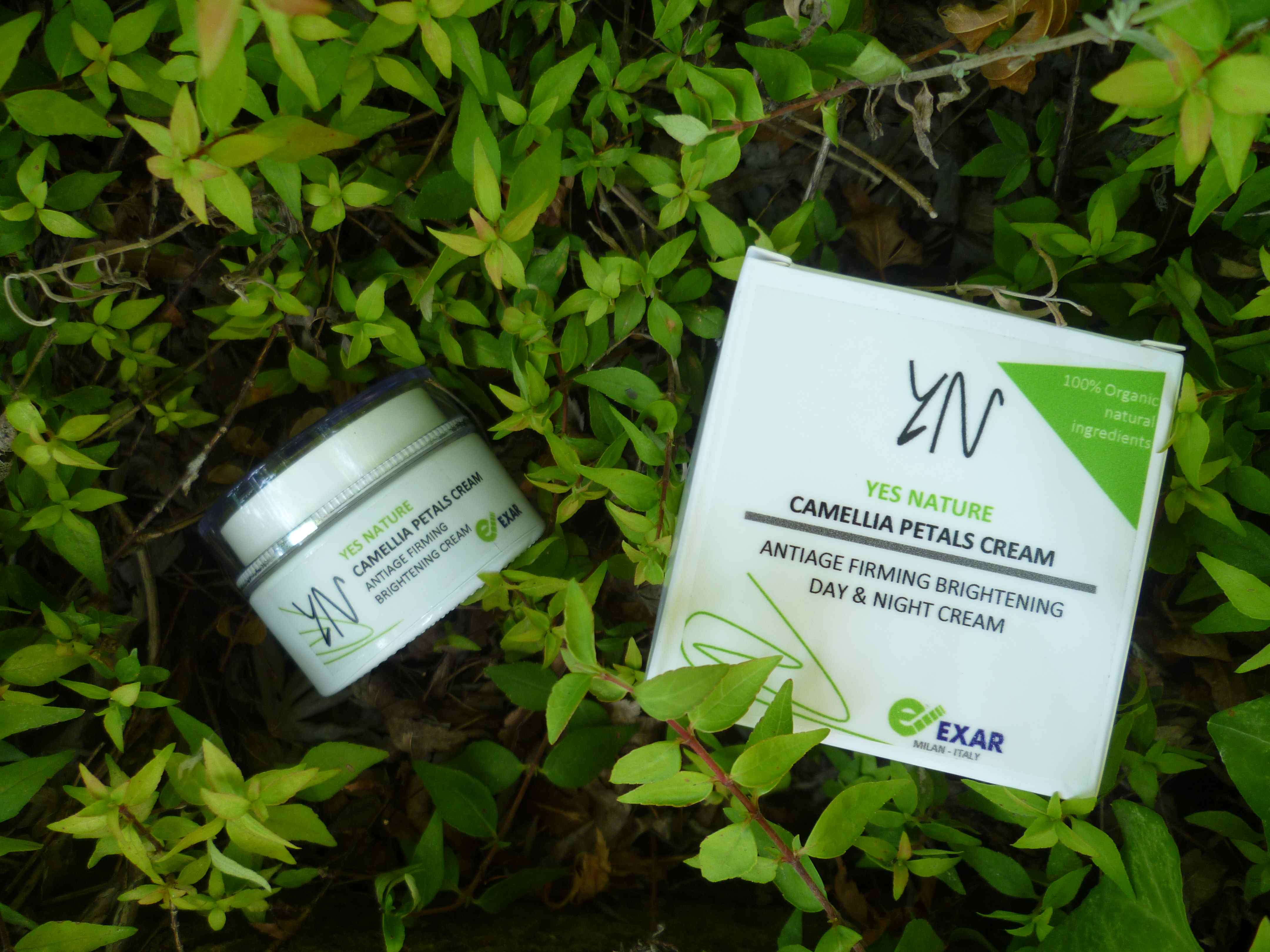 Antiage Firming Brightening Day & Night Cream. Good alone, wonderful together with the Yes Nature Fresh Eye Revitalizer.
It has a light not greasy texture.
It helps to firm the skin and fight the process by which collagen and elastin fibers lose their elasticity causing wrinkles and helps maintaining for longer a young glowing complexion
It consists in very few precious natural ingredients, known for their moisturizing firming and antioxidant action: fresh petals of Camellia Sinensis (the green tea flower), Extra Virgin Olive Oil and Agar.

The YN YES NATURE CAMELLIA PETALS CREAM

helps to enhance skin brightness
helps to firm the skin
provides nourishment and antioxidants
moisturizes and helps to prevent photoageing
respects even sensitive skin due to its gentle herbal formulation
Our camellia petals face cream brings together carefully selected and blended natural fresh herbal ingredients. To help you get a brighter softer firmer complexion day by day. Naturally.
USE: apply the product morning and evening on clean face and eye contour.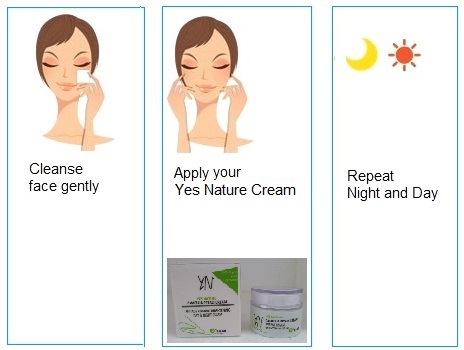 At the heart of the Yes Nature natural face cream: the Camellia flower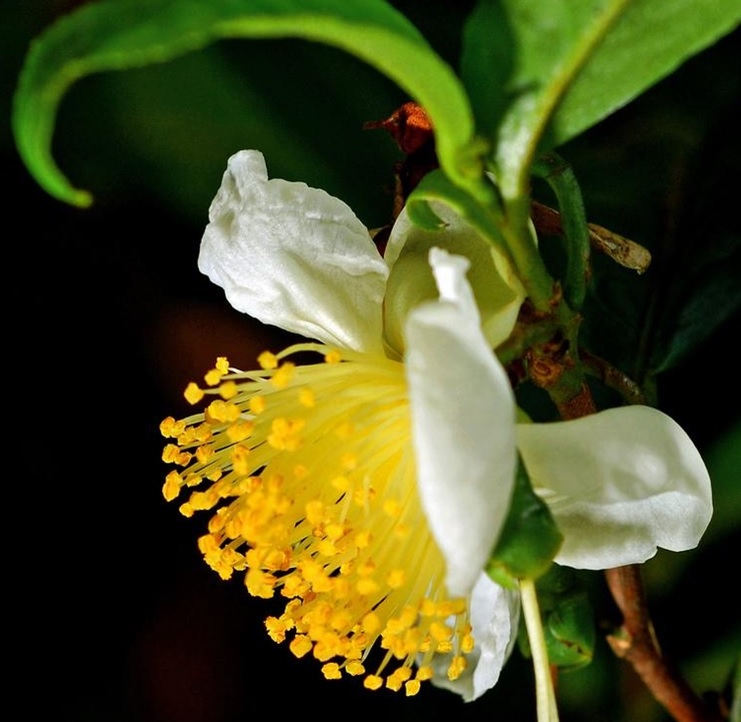 The Camellia Sinensis is the green tea flower: its cold pressed precious petals - the only ones we use in our cream - are rich in powerful antioxidants such as flavonoids and derived catechins. According to recent studies the Epigallocatechin gallate (EGG) makes the camellia petals extremely antioxidant: "EGCG is an anti-oxidant (...) For example, mitochondrial function is improved by anti-oxidative action of EGCG" (Hae-Suk Kim et alt (2014)"New insights into the mechanisms of polyphenols beyond antioxidant properties; lessons from the green tea polyphenol, epigallocatechin 3-gallate", Redox Biology, Vol 2,p. 187-195)

The green tea flower's petals contain vitamins, amino acids, caffeine and tea polyphenols. That's why the Camellia petals are useful for a natural anti ageing action.
Add to the properties of the Camellia petals the light not-greasy texture ensured from Agar that allows a natural absorption leaving the skin pleasantly fresh, while the biological distilled Wheat and the Extra Virgin Olive Oil let the Yes Nature cream melds softly with the epidermis.
This cream is chemical preservative free, additive free and glycerin free too. That's why it represents saying yes to your skin and nature as well. So, Yes Nature!
Last but not least, we manufacture the cream completely in Italy and we use only fresh flowers from Italian plantation. As we love our country and we want offer you true made in Italy.


The herbal natural ingredients? An Italian beauty recipe

INCI List: Aqua/ Water, Alcohol, Olea europea (olive) fruit extract, Camelia sinensis (camellia) flowers, Gelidium amansii (Agar).
References
Hae-Suk Kim et alt (2014)"New insights into the mechanisms of polyphenols beyond antioxidant properties; lessons from the green tea polyphenol, epigallocatechin 3-gallate", Redox Biology, Vol 2,p. 187-195
Joshi, R., Poonam, P., & Gulati, A. (2011). "Biochemical attributes of tea flowers (Camellia sinensis) at different developmental stages in the Kangra region of India". Scientia horticulturae, 130(1), 266-274. doi: 10.1016/j.scienta.2011.06.007
Radafshar, G., Ghotbizadeh, M., Saadat, F. and Mirfarhadi, N. (2017), Effects of green tea (Camellia sinensis) mouthwash containing 1% tannin on dental plaque and chronic gingivitis: a double-blinded, randomized, controlled trial. J Invest Clin Dent, 8: n/a, e12184. doi:10.1111/jicd.12184