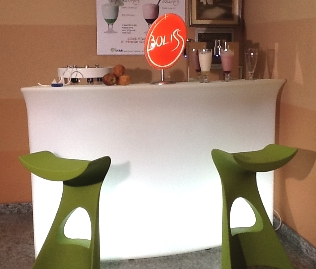 Oxygen bar and oxygen cocktails: all together in Boliss O2 Bar.
The system let you enjoy breathing aroma-enriched oxygen (oxygen bar function) while you are eating with a spoon your oxygen enriched cocktail (boliss function).
The Boliss O2 Bar luminescent bar counter hosts a powerful oxygen concentrator connected with two components: an Aroma Station to breathe flavoured aroma enriched oxygen choosing among 4 blends; a Boliss mixer to prepare in a few seconds oxygen enriched drinks using any juice or cold beverage.
The pleasure and freshness of oxygen fills your body from the nose to the mouth.
A stylish original way to enjoy oxygen, feel pampered and recharged. Here you can breathe aroma enriched oxygen air and eat-and-drink oxygen enriched cocktail.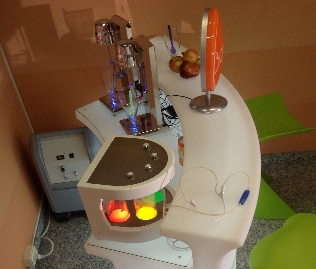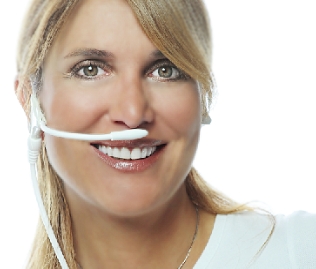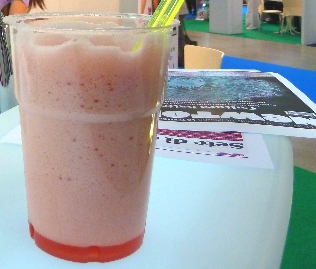 Why Boliss O2 Bar?
Because it is a creative healthy solution for entertainment and wellness location.
The majority of us deal everyday with ageing, pollution, stress, wrong diet and wrong lifestyle. We can work at changing our habits choosing a healthier lifestyle and we can also take care of ourselves by ensuring us frequently pleasant fresh moments of rest. The oxygen bar and the oxygen cocktail can be some of these "wellness moments". Boliss O2 Bar offers both. Have an oxygen enriched drink and enjoy breathing oxygen & aroma: here you have two original fresh good ways to help you recharge your batteries!

Boliss is the part of the Boliss O2 Bar system that let you enrich with oxygen in 30 seconds fruit juices, cold teas, milk, syrups and instant coffee, transforming them into a fresh oxygen mousse. Unchanged taste, new sensations thanks to the light oxygen bubbles and a healthy action.
The Oxygen bar is the part of the Boliss O2 Bar system conceived to recharge your batteries by means of breathing aroma-enriched oxygen, choosing among four flavors. Like every great idea, the oxygen bar is simple.
It includes an oxygen concentrator, one or two Aroma Station (area where the oxygen delivered by the concentrator is flavored), furniture and decorative elements. Nothing else for this healthy entertaining way to help you get relaxed and recover energies.