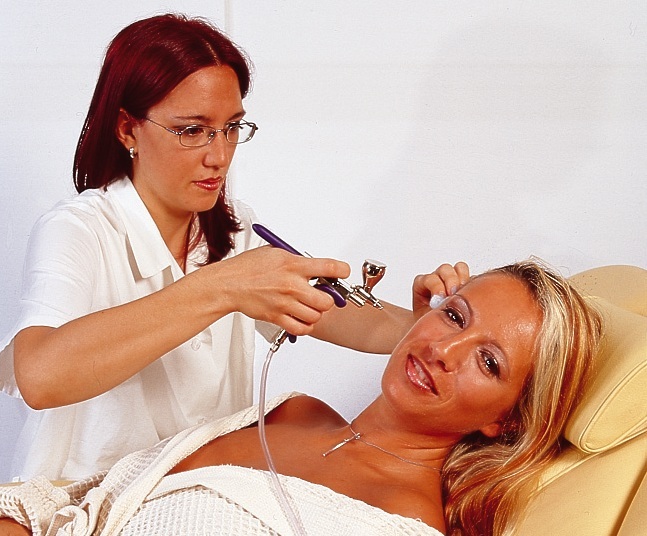 Bio Oxy Skin - the first oxygen beauty device developed by Exar
Born in 2002, this oxygen jet system has been updated to offer alway very cutting edge oxygen treatments. It includes a 6LPM oxygen concentrator, an oxygen concentrator holder, six natural cosmetic cocktails, all solved in wheat grass extract, two oils for face care and OxyGun, a sprayer nozzle to make specific beauty oxygen treatments for wrinkles, asphyctic skin, acne, redness, sagging breast, heavy puffy calves and feet. Italian design, Italian manufacture, Italian cosmetics, American oxygen concentrator. Nothing else to ensure high quality facials in your beauty centre.
Bio Oxy Skin is an oxygen beauty device delivering through a special sprayer nozzle oxygen together with absolutely natural cosmetics, studied products to work on different skin problems.

This beauty machine offers 7 effective oxygen facials and oxygen body treatments.
They are gentle treatments for face, lips, breast, buttocks and legs: 4 facials (Regenerative, Anti-acne & Greasy Skin, Anti-wrinkle, Anti redness) and 3 body (Breast firming, Anti-cellulite, Swollen calves & feet). All natural. Each treatment lasts from 15 to 40 minutes.
The results increase time after time.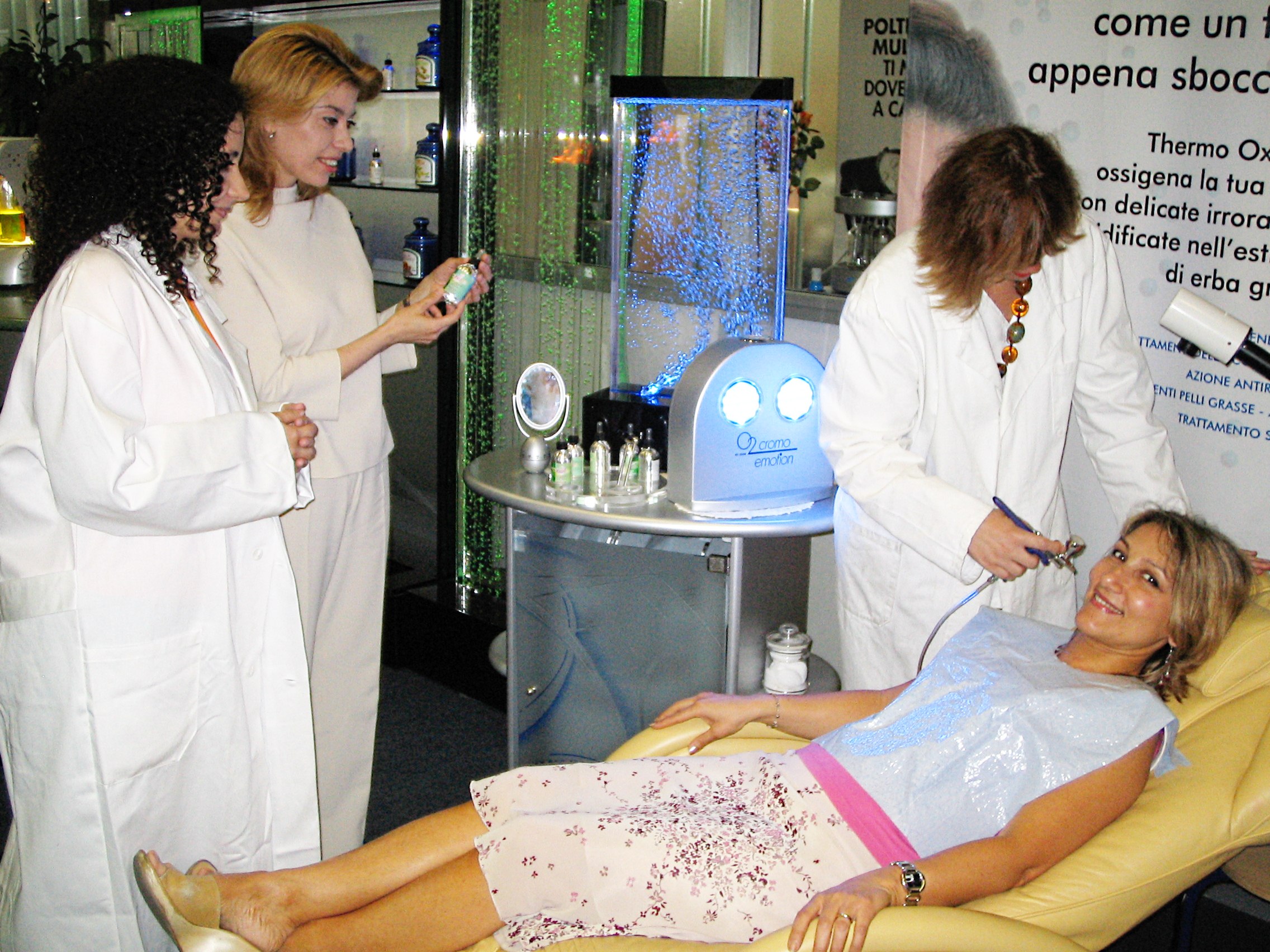 The most important step of each treatment is spraying oxygen together with special cocktails solved in wheat grass extract, a special nourishing antioxidant plant: wheat grass is officially recognized as a good source of proteins and Potassium and a very good source of Vitamin A, Vitamin C, Vitamin E (Alpha Tocopherol), Vitamin K, Thiamin, Riboflavin, Niacin, Vitamin B6, Pantothenic Acid, Iron, Zinc, Copper, Manganese and Selenium (Read More on wheat grass nutrition facts )
Bio Oxy Skin works on two levels.
It supplies oxygen because after the 30ties the skin starts loosing its oxygen and, consequently, much of its vitality and capacity to produce collagen and elastin. It uses antioxidant-rich organic cosmetics for a powerful antiaging action. Bio Oxy Skin's oxygen facials & body treatments have been studied to help maintaining the right oxidative balance and help coping with acne and breasts sagging.